Top 10 Popular Tennis Shoes For Teens in 2023
Shopping is always hectic and a time taking task for everyone. This task becomes more difficult when it comes to tennis shoes. For teenagers deciding on tennis shoes is time-consuming as trends keep on changing.
This article is going to help your teen's biggest problem in shoe selection. In this article, I will explore a few tennis shoes for teens that are best both in style and comfort. At the end of this article, you will be able to mark a final shoe for your teen. Let's get into the article for exploring different products.
Top 10 Tennis Shoes For Teens – Rankings
Tennis is the game of constant running with back-and-forth movement. Shoe selection plays a vital role in the game performance of your teenager. Shoes must be comfortable and breathable with a shock absorber.
Teen is the age when muscles are growing constantly. Playing a healthy game can help in the better development of body muscles. There are the best tennis shoes for teens that will save you time on searching different websites. If your teen is a tennis lover get into the article and decide on shoes with your required specification.
1. Nike Air Force 1 Trainer
When it comes to the most popular tennis shoe air force holds the number one place. This shoe is perfect both in style and durability. Despite being in only black and white colors versatility and elegance of these shoes are unmatchable.
In terms of performance Air force 1 trainer exterior leather and interior textile fabric provide maximum durability. On slippery ground rubber gum of these shoes provide maximum traction with minimum slippery effect.
2. Converse Chuck Taylor All-Star Shoes
Shoes with bright colors are more attractive for teenagers and they look unique too. Converse Chuck Taylor is a lace-up shoe with availability in various colors. This is one of the most comfortable shoes for tennis keeping feet warm and breathable at the same time.
Converse shoes are not only for games but are evenly suitable for formal and informal events. The sole of this shoe is soft that will keep your teen feet relaxing the whole day even the day with a tough outdoor school activity.
3. Nike Kids Tanjun Running Shoes
Nike is one of the famous brands that provide comfortable and unique shoes for every age group. These particular Tanjun running shoes are one of the best tennis shoes in terms of features and style.
The upper surface of the shoes is porous that provides excellent ventilation on hot summer days. This durable shoe fits equally to all feet without pinching and pressure on feet tips. In addition, inside soft soles keep muscle injury away from your kids.
4. Feetmat Kids Tennis Shoes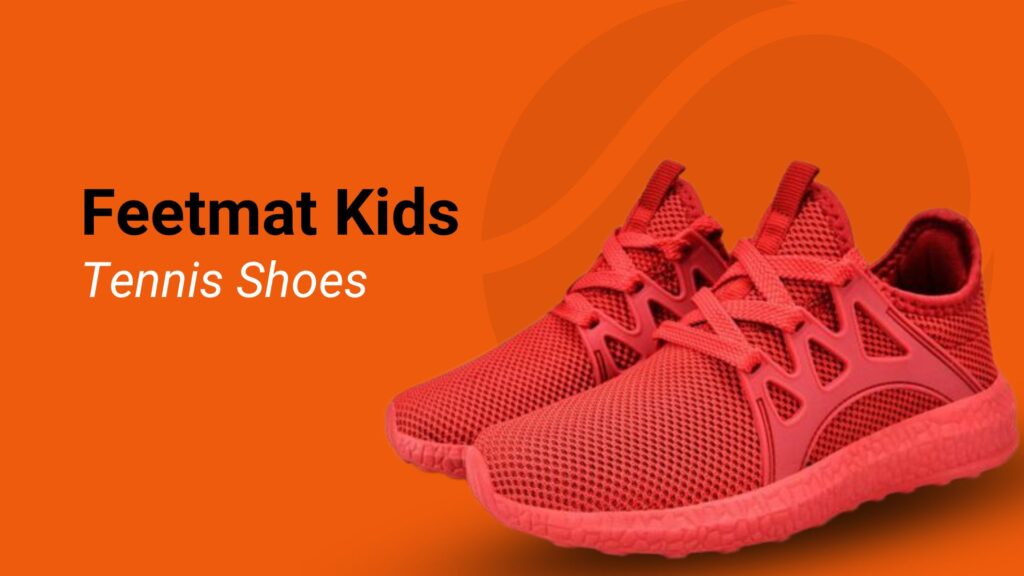 Feetmat tennis shoes are lightweight which makes this shoe the most comfortable tennis shoe for teens. This shoe provides comfort and style to your kids at the same time. The material used in this shoe is suitable for children providing flexibility and durability.
The upper surface of the shoes has quick-dry technology with knitted mesh for better ventilation. These smooth shoes are available in 18 different colors and provide maximum traction for better gameplay. The exterior of this shoe is made of rubber for better shock-absorbing and running.
5. KC996 Youth Tennis Shoes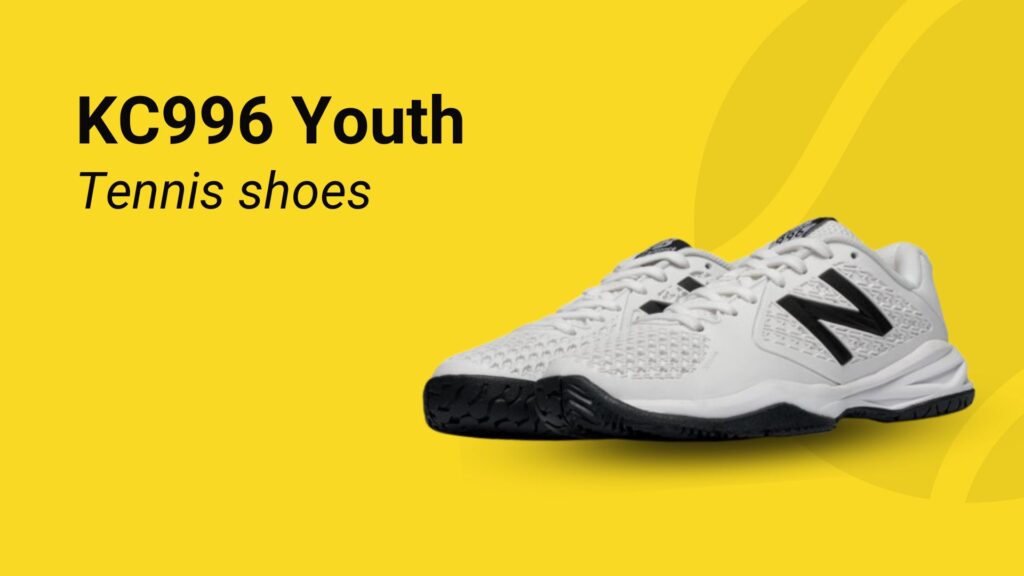 KC996 tennis shoes are unisex shoes available in different colors for both genders. These are the best tennis shoes for teens that have wide feet and find difficulty in running. Many features are unique in these shoes such as proper ventilation, and rubber sole.
One of the new features of his shoes is balance technology that will keep feet straight on different surfaces. Leather and sturdy tip play a vital role in smooth running with a lesser chance of slipping.
6. Adidas Sobakov Men's Shoes
Adidas Sobakov shoes are the best tennis shoes for men with a decent and unique look. This sportswear is equally suitable for uniforms and formal dresses. Sobakov men's shoes give the teen a professional tennis player look with their rugged and aesthetic appearance.
The support and comfort of these shoes while playing make them best for teenagers. Sock liners help in keeping feet safe from any jerk while jumping. Another benefit of wearing these shoes is that your feet look larger and are comfortable with good airflow.
7. File Ray Tracer Unisex kids Sneakers
This sneaker is one of the most comfortable shoes for tennis with excellent manufacturing material. The outlook of this shoe looks sturdy but the real shoe is very light in weight. This tracer sneaker is available in different sizes and both teen girls and boys can wear these comfortable shoes.
These shoes are perfect for those parents who want a quick-fit shoe for their teen. The midsole of this shoe is light but provides a high level of traction and flexibility. The outsole of rubber provides more protection from any foot injury.
8. Dr.Martens Emmeline Boot
These stylish shoes are tennis shoes for women and offer high quality of class to teens. These boots are durable with soft and smooth upper material with leather manufacturing. In terms of look, these shoes are famous all over the world for teen girls.
Emmeline boots are suitable for all weather and on different surfaces from smooth to rough. They are easy to put on because of heels and are slip as well as water-resistant. These entire features add several years to the lifetime of these shoes.
9. Littleplum Breathable Tennis Shoes
Littleplum is the best tennis shoe as they are lightweight and breathable. The upper surface of the shoes resembles bee mesh that is stretchable and provides ventilation. The outsole of these shoes provides more grip and traction on the ground.
Laces with little heels provide a trendy look to these ordinary tennis shoes. For easy removal and wearing a stretchy collar is present behind the shoes.
10. Qansi Tennis Shoes For Boys
In the list of tennis shoes for teens, Qansi shoes are last in number not in specifications and features. These shoes are the easiest to wear because of their elastic manufacturing material. The shoes' elasticity allows them to fit on your child's feet easily.
This elastic material with a shock-absorbing feature adds more colors to these shoes. Qansi shoes provide comfortable and constant airflow. Breathable material keeps feet fresh even if they are put on for a longer span.
Conclusion
Deciding on tennis shoes for teens is not as difficult a task as you assume. You can easily find the best shoe by analyzing the size and type of shoes your teen wants. In short, a tennis shoe must be light in weight, durable and flexible for better game performance.
FAQ's
What Shoe Brand is Popular Among Teens?
Many brands are attracting teens towards themselves. One of the popular brands is Nike which attracts more teens by providing more comfortable and stylish shoes.
What Tennis Shoes Are Most Popular?
Nike air force is the most popular shoe among teens. These shoes are available in different colors and sizes for both genders.
What Shoe Material is Good For Tennis Shoes?
Shoes made up of fabric and textiles are more comfortable to wear than leather. These shoes have better ventilation because of pores on the surface.