Neymar, in the wake of his own high-profile move to Al-Hilal, has credited Cristiano Ronaldo for catalyzing the burgeoning appeal of the Saudi Pro League through his own decision to join the league last December.
The 31-year-old forward, having recently finalized his transfer to Al-Hilal, voiced his recognition of Ronaldo's pivotal role in shaping the evolving football landscape in Saudi Arabia. Neymar affirmed, "I believe Cristiano Ronaldo started all of this and everybody called him 'crazy', and this and that, today you see the league more and more."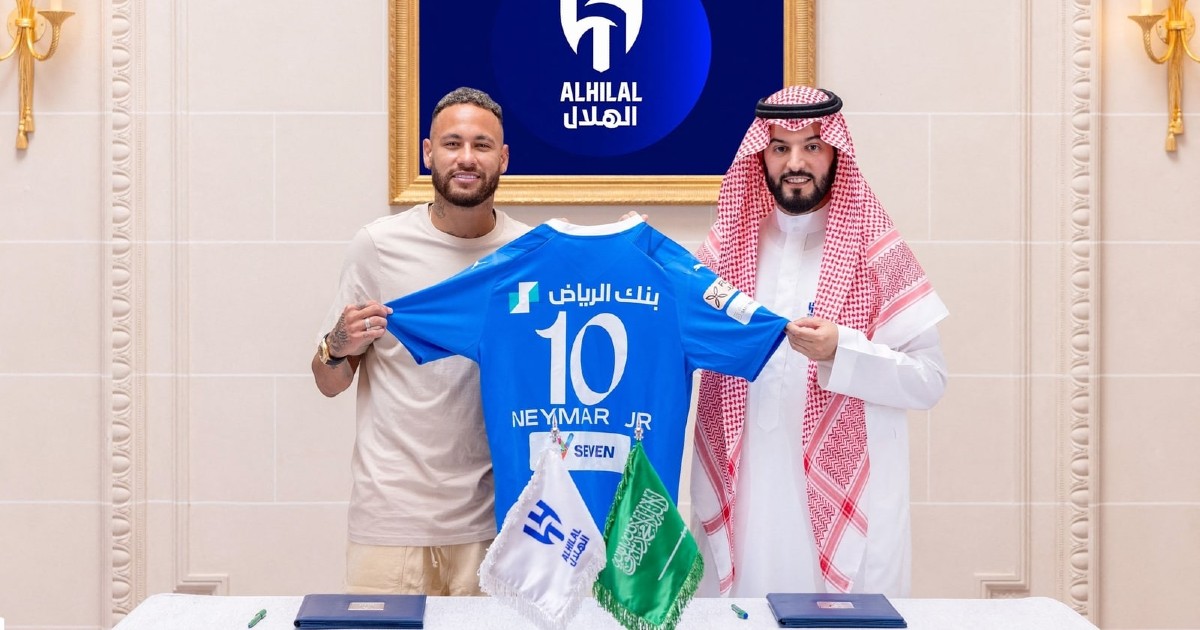 In an interview with Al-Hilal's official channels, he conveyed his admiration for Ronaldo's trailblazing choice, echoing the sentiment that the Portuguese star's decision was the catalyst for a series of high-profile player movements to the Middle East.
Neymar's move to Al-Hilal, following his tenure with Paris Saint-Germain, is underscored by staggering financial terms, with reports indicating that he will earn a remarkable £137 million ($174m/€160m) in his Saudi Arabian venture.
Neymar Acknowledges Cristiano Ronaldo's Importance In Saudi Pro League
The allure of the Saudi Pro League has been magnified by the influx of marquee names like Ronaldo, Neymar, Karim Benzema, N'Golo Kanté, and Jordan Henderson, who have opted to trade their roles in Europe's top leagues for opportunities in the Gulf state this summer.
The trend suggests that the Saudi Pro League could continue to attract more renowned football players in the years to come, further elevating its status.
As Neymar prepares for his debut with Al-Hilal, the team's upcoming challenge against Al-Feiha on Saturday awaits.
Under the guidance of legendary coach Jorge Jesus, Al-Hilal is poised to harness the newfound momentum brought about by these high-profile acquisitions and continue shaping the landscape of Saudi Arabian football.