Rugby has been one of the most popular sports worldwide. It is also the third most-watched sport. It has given rise to some best players in the world who fall under the category of highest-paid rugby players. 
These players have gained immense love and respect due to their hard work, dedication, and incredible performances. Their tremendous contributions to rugby prove that they are nonetheless true champions of rugby.
Top 7 Highest Paid Rugby Players of All Time – Riches of Rugby
Let's have a look at the top 7 players with the highest salaries that I have mentioned below.
7. Manu Tuilagi 
Manu Tuilagi is a rugby union player who plays for the Sale Sharks. He competed in the British and Irish lions representing England. He is also one of the five elder brothers to play for Samoa. Some of his achievements include the 2011 Rugby World Cup.  
Besides that, he also appeared in the 2019 Rugby World Cup final as a starter. Tuilagi toured Australia with the Lions and helped them earn a cup for their team. It was reported that he earns a £350,000 per year contract which makes him stand among the highest rugby players. 
6. Handre Pollard 
Handre Pollard is a South African playmaker who went out of his way and helped his team win the World Cup. He joined Montpellier in 2014 and that's when he became the highest rugby player of all time. He has also served the Bulls in Super Rugby South Africa for six years. 
He is said to be one of the most money-making athletes of now. Pollard was also labeled as the betting favorite who scored the most points in the Rugby World Cup 2019.  
5. Owen Farrell 
Owen Farrell is an England-based professional Rugby Union player who plays for the RFU Championship side Saracens. He is currently serving as the caption of the English football team. Farrell has represented England at the international level through various rugby competitions.  
He is famous for playing both fly-half and inside center. His records include a total of 1050 points from 97 tests. It is reported that his contract is nearly worth £800,000 per year. He also went through ankle surgery which led him out of the game for up to three months.  
4. Charles Piutau
Next, I have Charles Piutau on the list who is a former New Zealand rugby union player who plays for the Bristol Bears. He played his first-ever test match against France at New Plymouth in June 2013. He moved to play club rugby in Europe after not being able to play in the 2015 World Cup. 
Charles's net worth was about £1 million per year. He earned fame as an All-Black speedster but soon ended up his career prematurely at the age of 23. He did not play for too long after that.
3. Maro Itoje
Maro Itoje is a professional rugby union player who plays for both the English National Team and the English Championship Club Saracens. He is one of the highest-paid rugby players with a net worth of approximately £825,000 per year.  
Some of his most notable rugby achievements include three European Rugby Champions Cup titles along with five English Premiership titles. Itoje was said to be the youngest player to be selected for the British and Irish Lion's tour to New Zealand at the age of just 22.  
2. Dan Biggar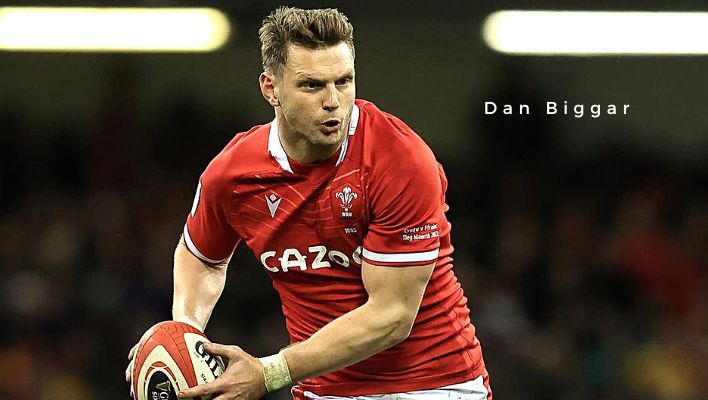 A Welsh international rugby union outside half player, Dan Biggar plays club rugby for the Northampton Saints. He is said to be the youngest player to reach the milestone with a record of 100 previous games played for the Ospreys.  
Biggar played for all the England's RBS six Nation games in 2015. He earns about £700,000 per year and this high amount of salary makes him stand on the list of highest-paid rugby players. Biggar was also able to earn the first try for Wales against France. 
1. Morgan Parra
Last but not least, I have Morgan Parra on the list who made his debut as a substitute against Scotland in the Six Nations Championship in 2008. He has played about 70 games for France and is also famous for having taken the field over 300 times for the French club. 
Parra's estimated net worth is about £620,000 per year. He has served from the front line to the top level and has also played test matches. Parra moved to a strong team in France known as the Clermont Auvergne after earning a good name for himself with a struggling team.  
FAQs
What is the average salary of rugby players? 
According to research, the average salary of a rugby player is up to $25,000 whereas a player who plays on a national level earns about $40,000. But the players who are pro at rugby and placed at the top on the list earn about $70,000. 
Who is the richest rugby player of 2022? 
The richest rugby player of 2022 is a famous player from South Africa named Handre Pollard. It is reported that the average salary that he earns yearly is nearly $2 million. He is also the most hard-working rugby player. 
Who is said to be the highest-paid rugby player in the UK? 
Owen Farrell is said to be the highest-paid rugby player according to the statistics from the UK. He earns about £750,000 yearly as a professional rugby player. He has actively contributed to rugby with his outstanding performances and achievements.  
Conclusion
All these highest-paid rugby players have earned a great name. The struggles attached to their name are enough to tell how far they have come. They have proved themselves as the true champions of rugby. I hope you enjoyed reading about these players. 
Do let me know in the comments below your favorite player. Thank you!