Julian Newman Net Worth 2023, Career, Family And Personal Life
American basketball star Julian Newman is one of the brightest prospects of the American amateur basketball scenario. He currently trains in the Prodigy Prep training center in Orlando. This 5-feet 7-inches genius caught the attention of several basketball pundits and coaches while playing as a point guard. Several basketball organizations already declared him the next big thing to happen in the National Basketball Association.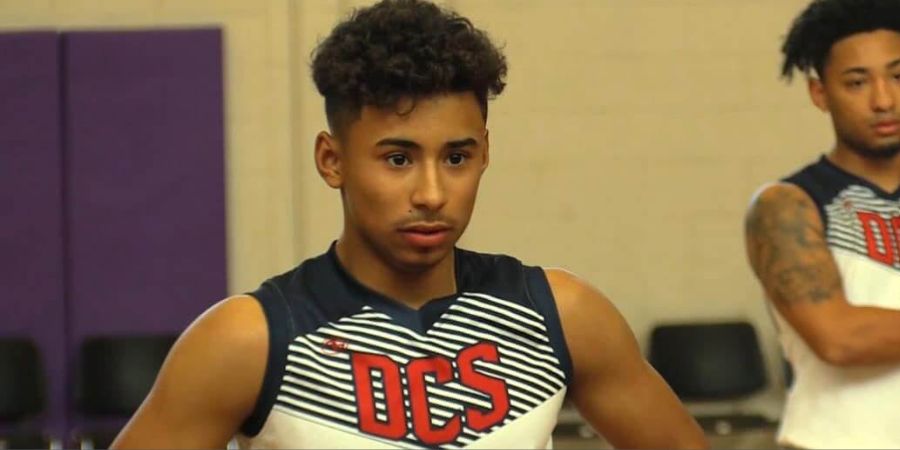 One of his videos went viral on YouTube in 2012. He was playing varsity basketball for his Downey Christian School as a fifth-grader. Several media houses instantly noticed his talent and declared the most talented fifth-grader in the basketball scenario. While most of the people declared him as a child prodigy, several people also criticized the marketing of his talent. However, he has recorded more than 3k points in high school basketball.
| | |
| --- | --- |
| Full Name | Julian Newman |
| Date of Birth | September 6, 2001 |
| Age | 20 years |
| Profession | Basketball Player |
| Height | 5′ 7″ feet |
| Weight | 140 lbs |
| Siblings | One |
| Father Name | Jamie Newman |
| Net worth | $3 million |
Julian Newman Biography and Stats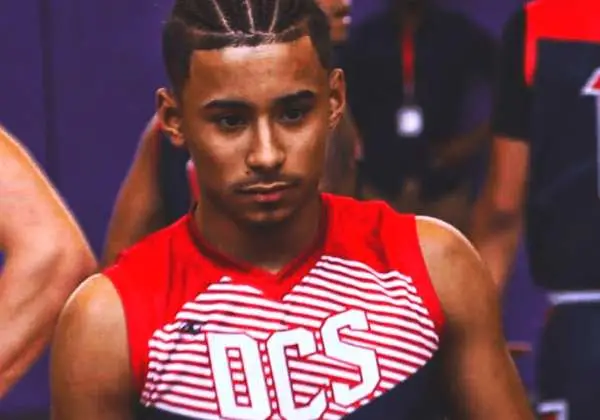 Julian Newman Early Career
He started showing interest in basketball at the age of just 3. And shortly after, his father started training him with regular-size basketball and with boys much older than Julian. Within a few years, he started practicing 100 free throws along with 200 jump shots and 200 floaters each day under the guidance of his father. He then joined a public school and started practicing one of the most popular sports, basketball, for his school team.
Newman's father started his history teaching and basketball coaching job in a small private school in Florida called Downey Christian School. He then started attending that same school by the fall of 2012. Shortly after, he started playing for his middle school team as just a fifth-grader. He recorded some unbelievable scores during that time and scored 91 points in a single game. And for those feats, he quickly earned his promotion to the varsity team.
He started playing in the varsity league with his 4 feet 5 inches height and 70 pounds weight at the age of just 11. However, his school mainly played outside the Florida High School Athletic Association jurisdiction. Despite wearing the smallest available uniform size, he had to tighten it with a hair tie. In his first three starts in varsity basketball, he recorded an average of 12.4 points per game. He also led his team to a 21–6 record during that time.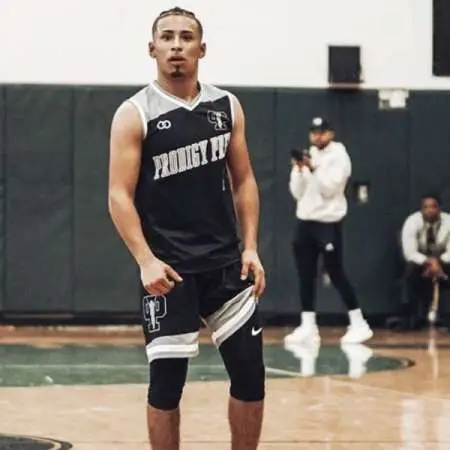 Julian Newman High School Career
He recorded an average of 17 points per match as just a sixth-grader. Shortly after, MaxPreps, a high school sports website, published an article on him on 19th December 2012. One of the famous recruiting websites, ScoutsFocus, then posted a video of his highlights on YouTube. And within a short period of time, that video received 3.5 million hits. That video also earned his national recognition.
Shortly after, several American media houses made national headlines about him. Giant news organizations such as Sports Illustrated and The New York Times covered stories on him while declaring the best fifth-grader ever to appear in varsity basketball. Newman then made his appearance on several television talk shows, including The Ellen DeGeneres Show, Steve Harvey, and Good Morning America.
Soon after, Orlando Magic invited him to perform during the half-time of their NBA game. The Huffington Post then named him as the best sixth-grader the world ever saw in a feature story in December 2013. By the end of that season, he recorded 13.6 points on average per game with 10.5 assists in varsity basketball. Tampa Bay Times then named him as the most marketed young basketball star in 2014.
Julian Newman's Recent Career
He became the youngest basketball player ever to score 1k points in varsity games as a seventh-grader in 2015. He also finished that season with 19.8 points on average, with 10.2 assists and 3.2 steals per match. Newman then scored a record-high 52 points in a single game on 4th October 2016. Kyree Walker of the MiddleSchoolHoopsTV highly publicized that match. The highlights video of that game also got more than 10 million hits on YouTube.
Newman scored a total of 3,873 points as a sophomore for his high school in 2018. And with that feat, he surpassed the long-standing record of Teddy Dupay, which he established in 1998. Newman recorded an average of 34.7 points per game with 7 assists and 5 rebounds in the 2018-19 basketball season. He then took his transfer to Prodigy Prep for his senior year in high school. His father actually created that school in Orlando.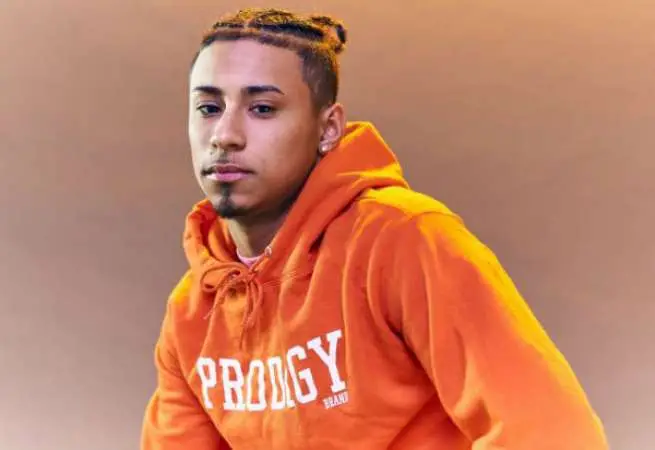 Julian Newman Family and Childhood
Born on 6th September 2001, Newman is of mixed American, Puerto Rican, and Jewish descent. He is the first child of his father, Jamie Newman, and his mother, Vivian Gonzalez. His father Jamie is a former basketball player who played for the Colonial High School in Orlando. Since 2012, he has coached the basketball team of Downey Christian School. Besides, he now also founded an Orlando-based high school Prodigy Prep.
Newman's mother Vivian is actually Puerto Rican but played as a point guard for the University High School in Orlando. She then served in the United States Navy for four years before moving to the United States Postal Service. Julian's sister, Jaden Newman, also plays varsity basketball and appeared in television shows like 'The Queen Latifah Show'. She achieved her place in the NCAA Division I program at the age of just 9.
Julian Newman's Net Worth
According to recent financial reports, the current net worth of Julian Newman is estimated to be around $3 million as of 2023. He earned most of his money while playing varsity basketball. Besides he also has numerous basketball videos on YouTube that have millions of hits. He starred in his own autobiography called 'Born Ready' in 2015. You can now find that documentary on the Elite Mixtapes YouTube channel.
A popular sports network in the United States, Overtime, launched a reality show called 'Hello Newmans' in 2019 featuring the whole family of Julian Newman. He then also launched his own sports apparel brand called 'Prodigy' in association with his father. You can now buy his merchandise in all of his varsity and public games.
Julian Newman Stats – Infographics
FAQ Regarding Julian Newman
Last Updated On: December 2023